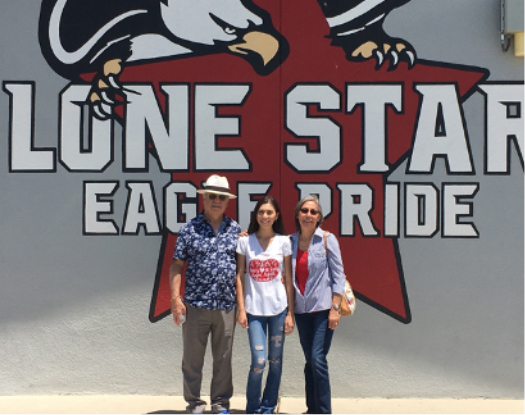 Recipient Profile: Rocio Chavez
Rocio Chavez, a new graduate from Fresno State has recently embarked on a career as a teacher and is working towards her own financial independence. As a student with limited income, Chavez says that the Education Advancement Scholarship from Fresno Housing made it possible for her to pursue her education in liberal studies and land her dream job as a second-grade teacher.
"Words cannot express how
meaningful it was to be a recipient
of the Education Advancement
Scholarship from Fresno Housing. Thank you all at Fresno Housing,
this support has made such a
difference in my life!"
Chavez shares.
Education Advancement Scholarship
The Education Advancement Scholarship Program is sponsored by the Fresno Housing Authority and the Fresno Housing Education Corps. This scholarship program is designed to benefit undergraduate students who live in assisted housing programs of the Fresno Housing Authority who want to complete their higher education. The scholarship will be offered in increments depending on eligibility criteria, the number of applicants, and the educational institution. The scholarship award will be in two equal payments in the fall and spring semester. If a scholarship recipient is also awarded other financial aid, it may be necessary to reduce the amount of this scholarship in order to preserve the student's eligibility for state and/or federal grant financial aid.
Applicants must submit a completed Education Advancement Scholarship application, along with an unopened and sealed official transcript of their official high school/G.E.D. or an official transcript(s) of any college work completed. A personal statement must also be attached to the completed application. For full details, download the application.
Currently Closed
Accepting applications in spring